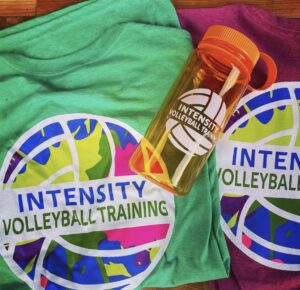 Limited spots available for registration.
August 21 – 25, 2023
at Saville Community Sports Centre

Some of our favourite pic's of our past camps: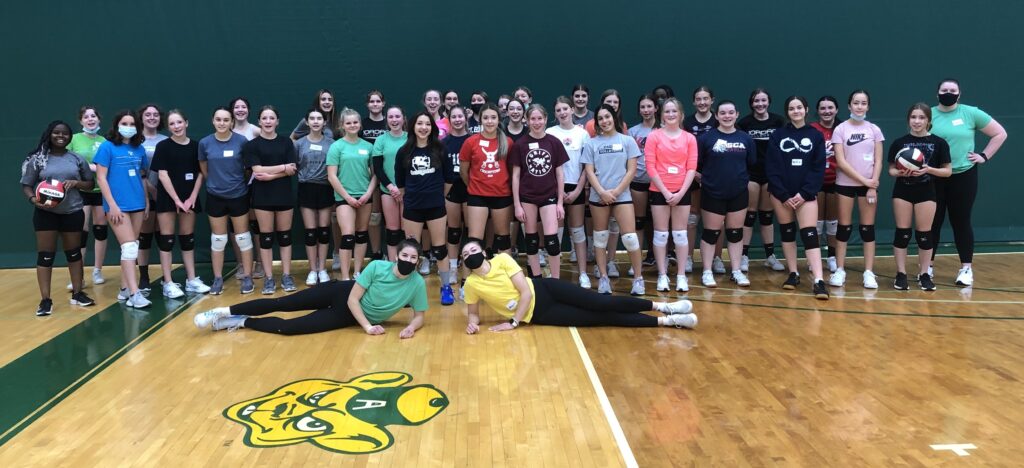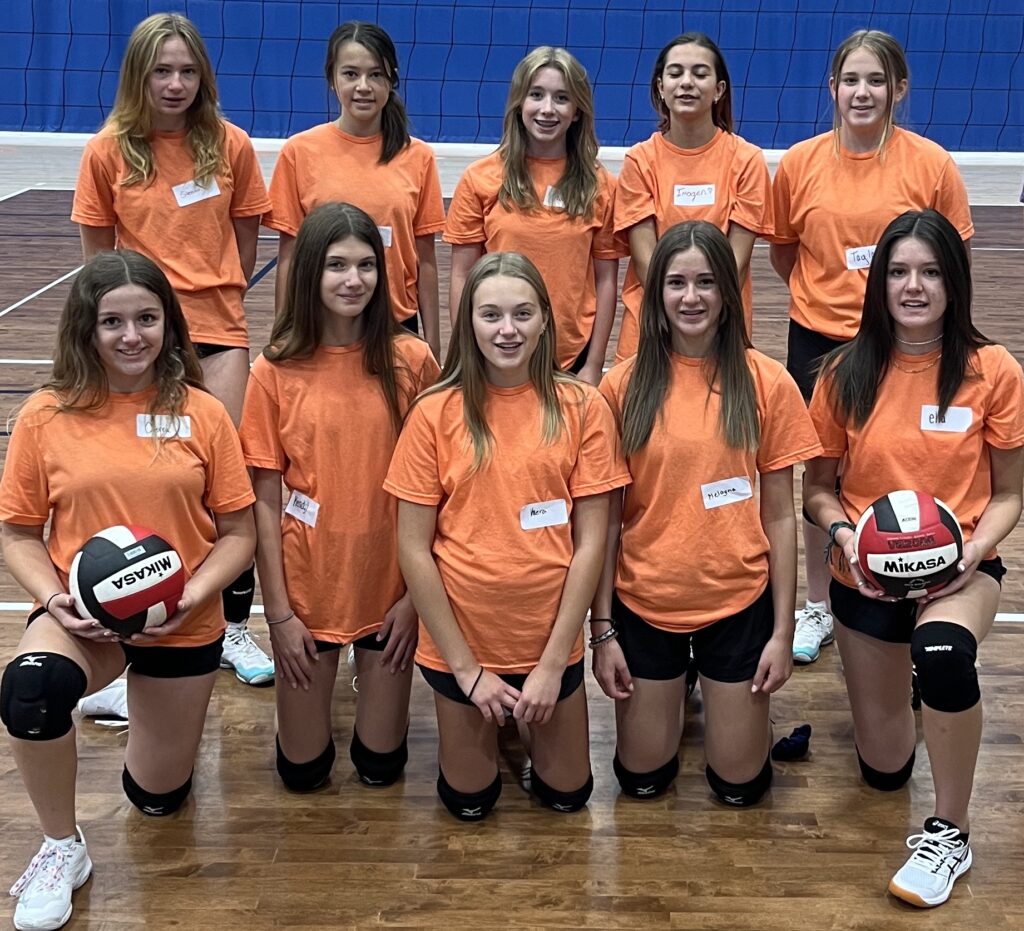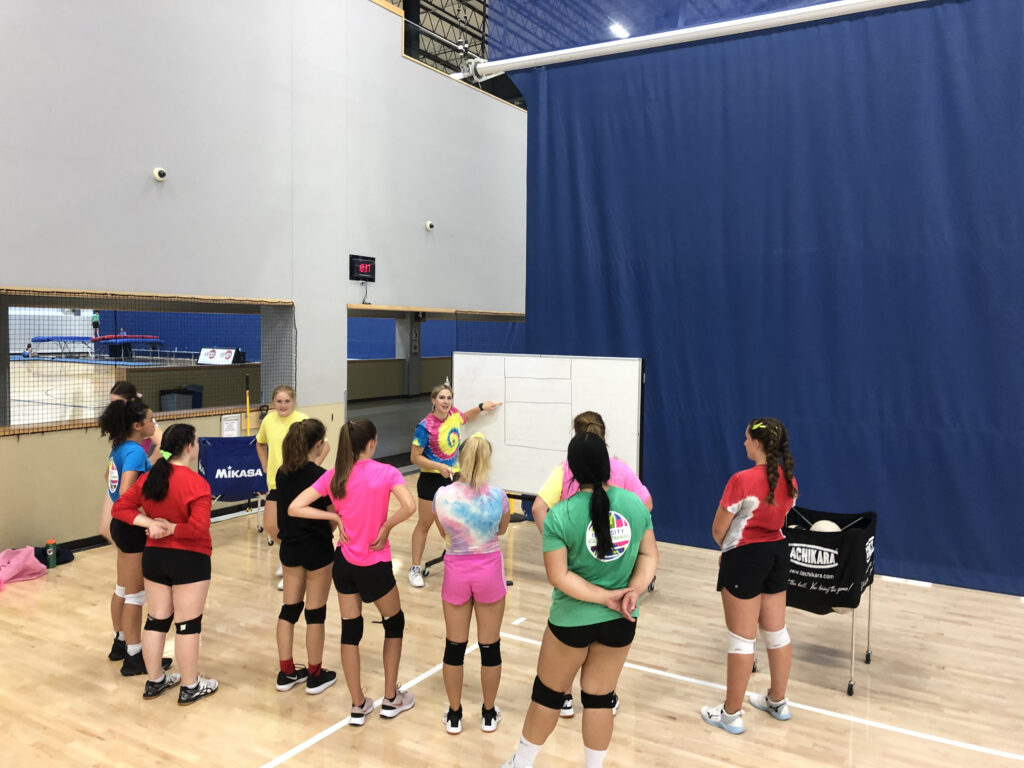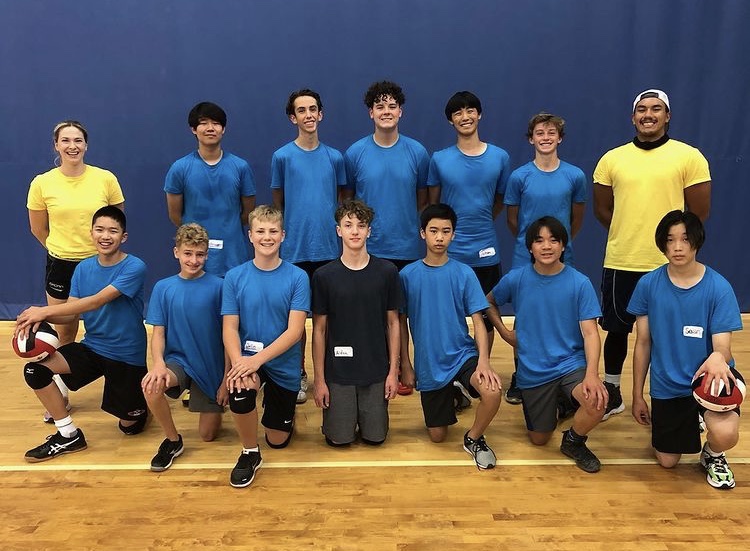 About Us
We are a group of committed coaches with the purpose to develop athletes in their knowledge of volleyball. We desire is to see athletes learn and become successful in whatever endeavours they pursue because of the grit they attain through the perseverance that sports and competition teaches them. We aspire to develop individuals who have a positive self image, a lifelong desire to be active and to use their body and mind to the fullest potential.
Our Coaches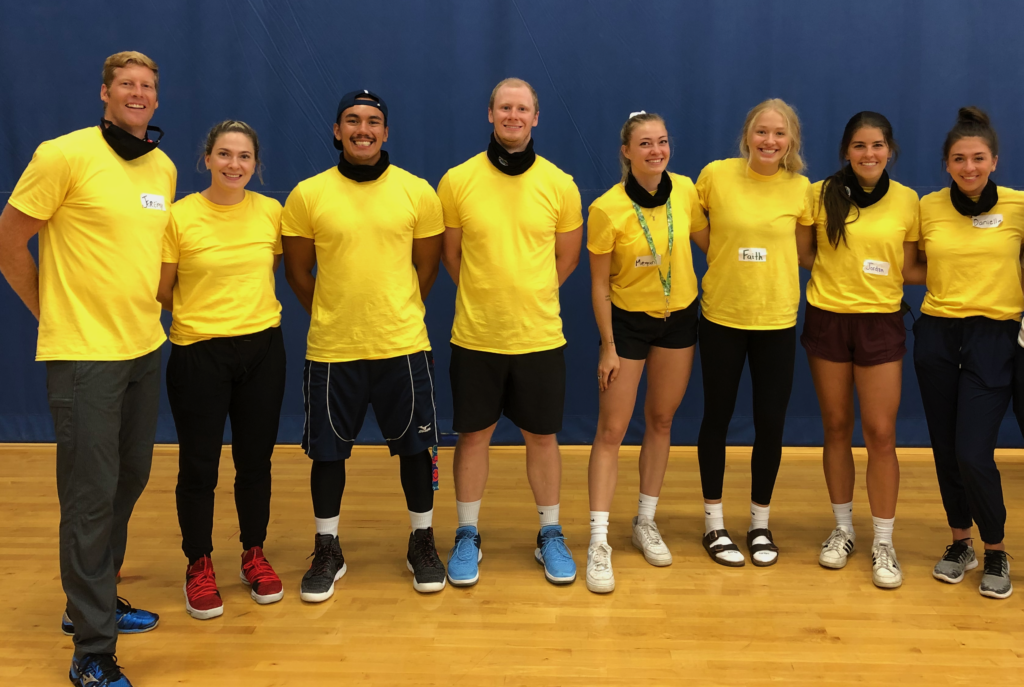 Led by Coach Jeremy who has been a volleyball, basketball, hockey, baseball, tennis and golf coach with over 17 years experience coaching multiple age levels. His teams have won city championships and provincial level competitions. He has coached 9 different club volleyball teams with FOG Volleyball from U13 to U17 male and female teams. Jeremy played ACAC Volleyball for 3 years and enjoys playing both indoor and beach volleyball recreationally.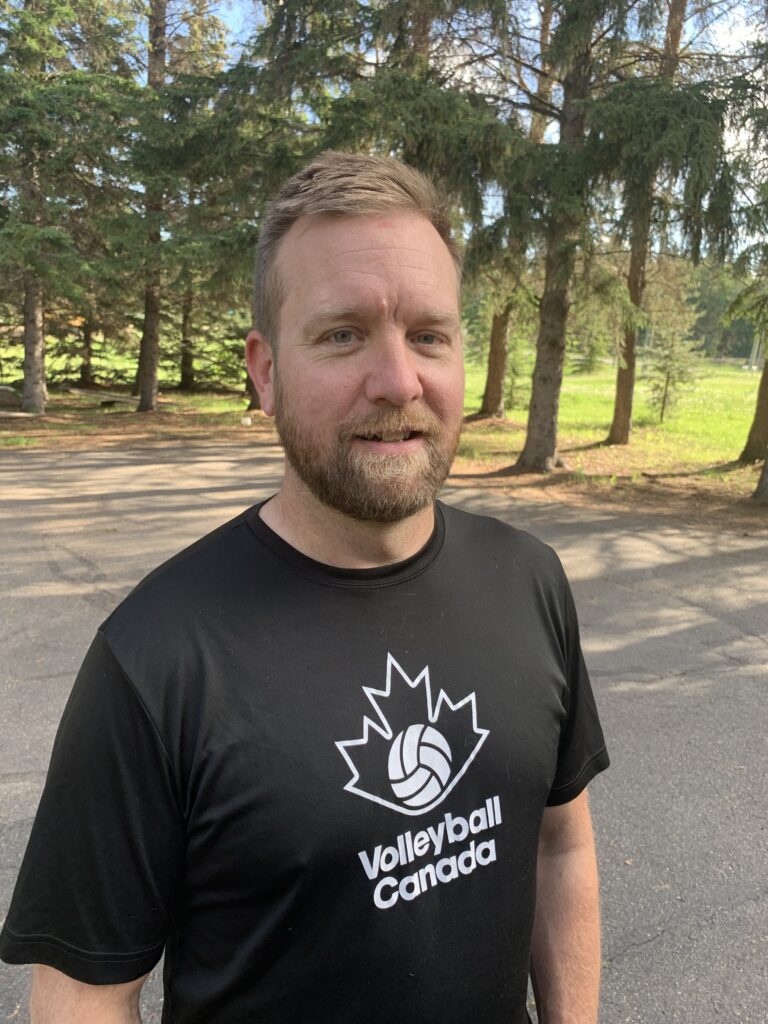 Coach Dean
Hey, my name is Dean Rozema and I've been playing competitive volleyball for the past 30 years. I played at Columbia Bible College (BCCAA) and qualified for provincials three times, including a silver at provincials and bronze at nationals hosted by Grant MacEwan Griffins. I'm passionate about working with kids and helping them become the best version of themselves on and off the court. I coach club volleyball for Park Elite, where my boys finished with a bronze medal in provincials. I've also coached school volleyball for Grades 6, 9 and High School Varsity.
Coach Megan
Megan is a full time student competing her Bachelor's of Science Degree. After playing in the ACAC for King's and Olds College as a go-to outside hitter she has moved the other end of the bench and has been coaching club volleyball for the last 3 seasons. She is passionate about physical fitness and elevating players to their fullest potential.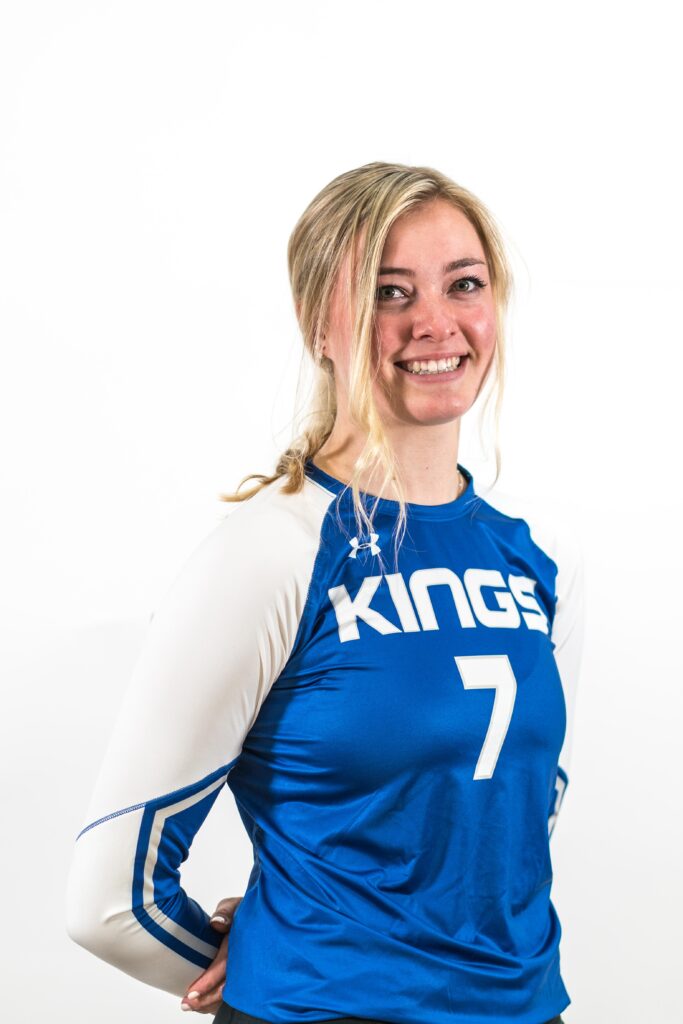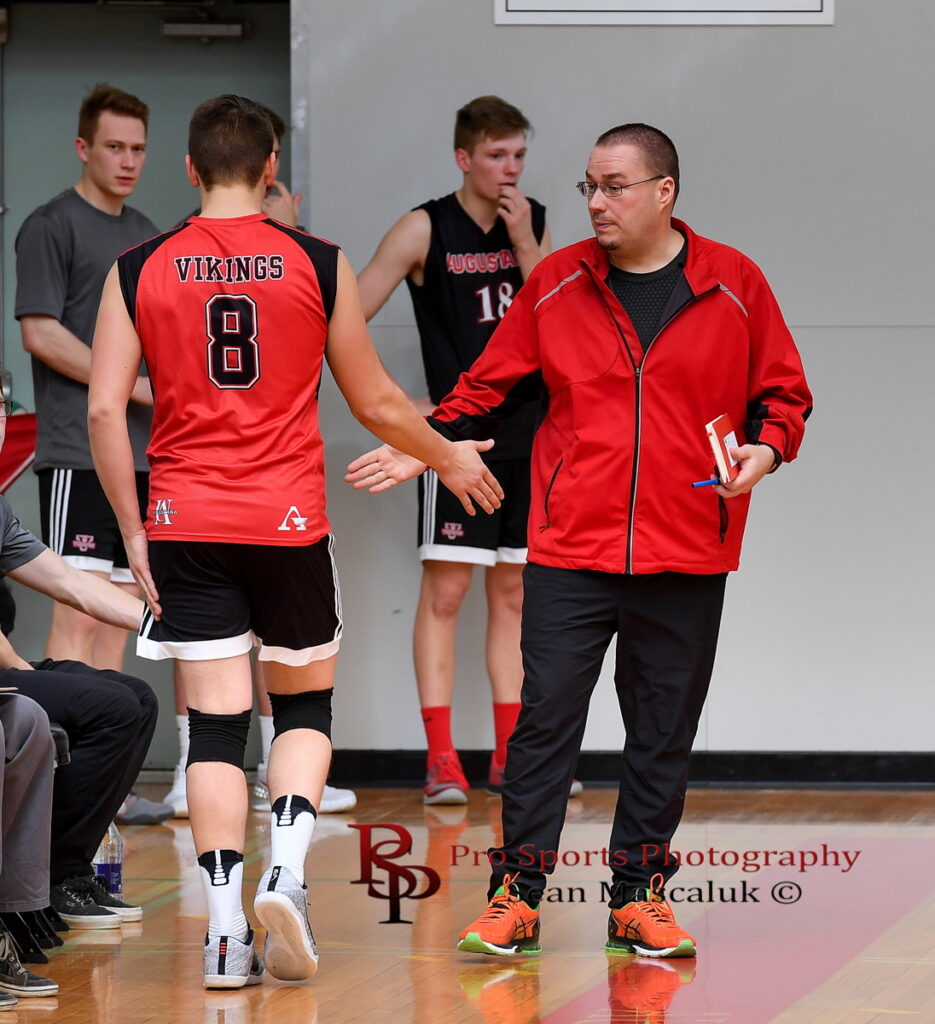 COACH STEPHEN
Stephen is a Chartered Professional Coach (ChPC) with the Coaching Association of Canada.
He is currently the Technical Director for St Albert Sturgeon Volleyball (SAS) as well as the 17U Head coach.
He is the former head Coach at the University of Alberta, Augustana Campus capturing an Alberta College Athletic Conference (ACAC) Gold medal in 2015, placing 5th at National Championships that year in PEI.
He is also a former Head Coach with the University Of Montana State Northern as well as asst Coaching stops at York University, University of Saskatchewan and the University of Calgary Dino's
With 38 years experience Stephen brings with him a wealth of Knowledge and he looks forward to passing that knowledge on to young athletes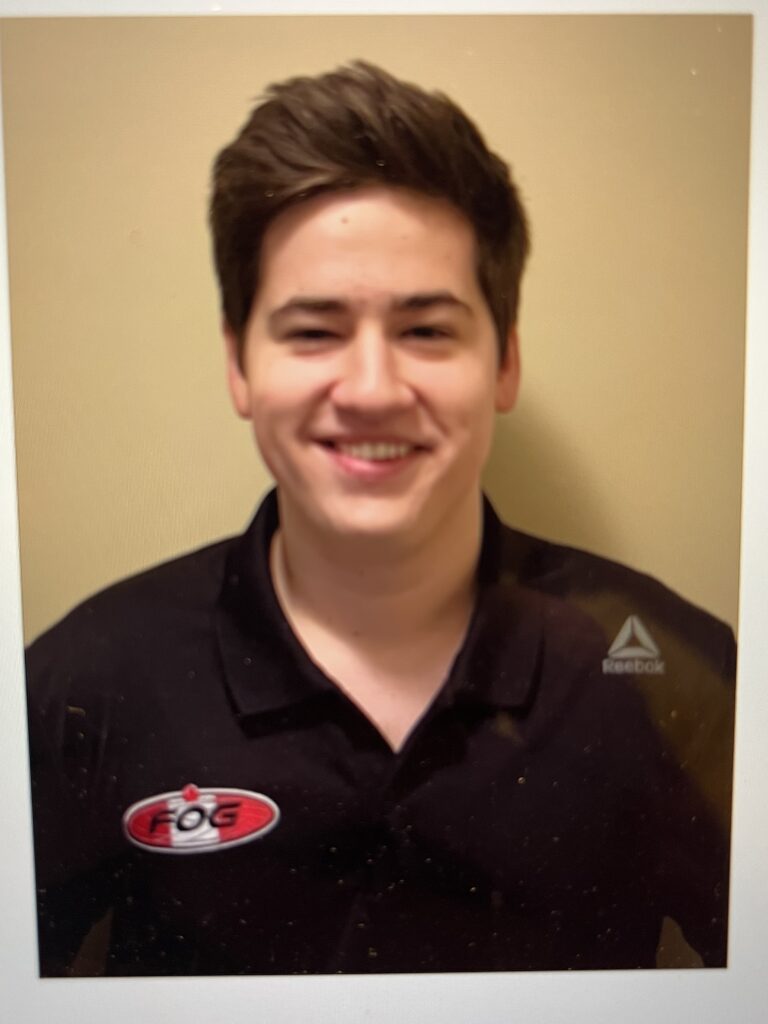 Coach BATU
I was born in Turkey and started playing volleyball there when I was 8 years old. I then continued my youth volleyball career with NAVC in U14 and FOG for U15 and U16. I did not play for my U17 and U18 years to focus on getting into university.
During those two years I got into volleyball refereeing and got my Level 2 Provincial card and refereed between 2017 and 2019 until I started coaching. I began coaching U16 FOG Boy's as an assistant in 2019 and became the head coach of the same group for U17 and U18 during 2020-2021. I am currently an assistant coach with UofA Golden Bears Volleyball and with the FOG-Golden Bears Youth Program.
Volleyball is a fun and challenging sport; it is at camps like these where the fun can lead into life-long passion!
COACH ISAAC
My name is Isaac Riggins, and I have been a volleyball player for the last seven years, as well as a coach for the last two. I played for Strathcona Christian Academy for six years, for FOG for two years, and for Park Elite for three years. As well as this, I have coached a provincial bronze medal team this past season, as well as grade 7/8 boys teams for Strathcona Christian. I am very excited to be coaching for Intensity this summer, and I look forward to getting to coach and play alongside whomever may cross my path this year!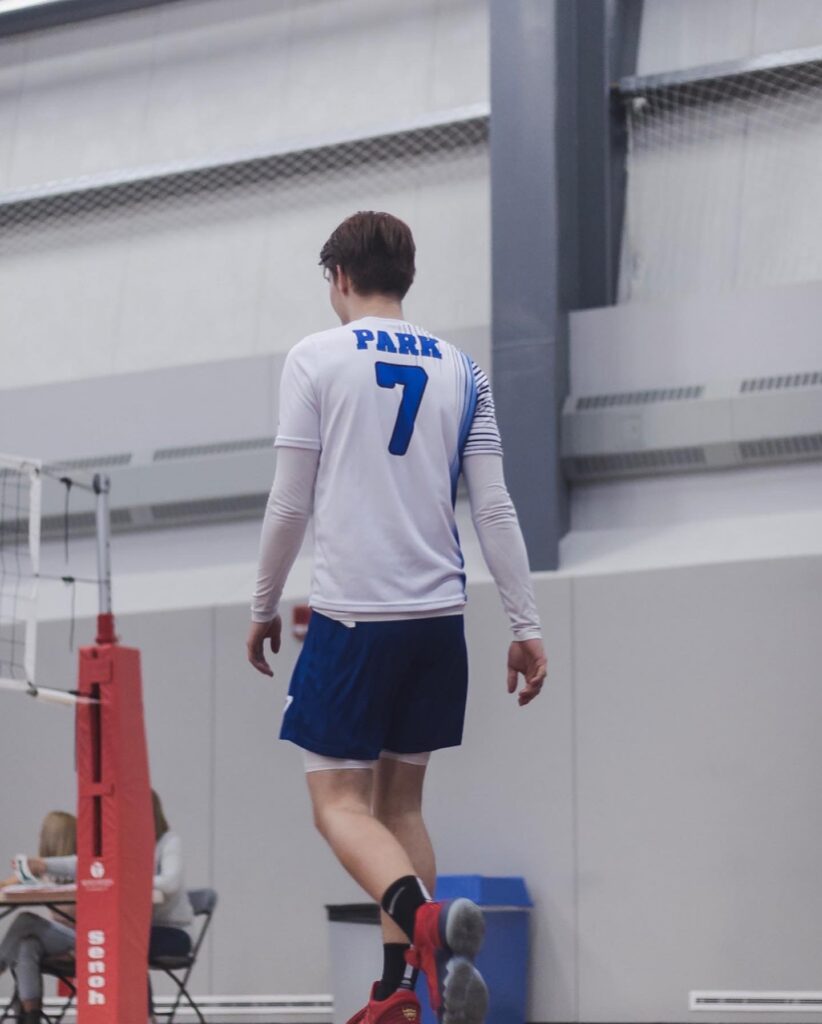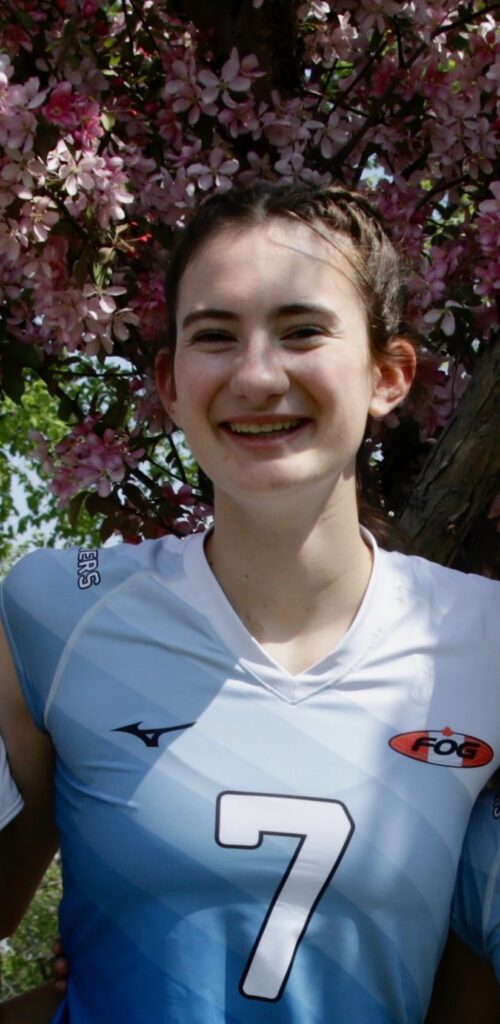 COACH ARIELLE
Hi! My name is Coach Arielle and this will be my second summer coaching with Intensity! I play club volleyball with FOG, played for my senior team all through high school and was a captain for both teams this year! I was also chosen as a metro all-star for volleyball! I am so excited to share the love of the sport with our athletes and can't wait to get started!
Coach KEATON
Hi! My name is Keaton Peters, I am a setter and have been playing volleyball for over the past 6 years. I played club volleyball and was the starting setter for our senior varsity team and this year helped lead our team to provincials. I have love playing and coaching. I am excited to help coach at IVT again this year, and can't wait too have lots of fun playing volleyball. I am looking forward to sharing my love for the game with young athletes who are looking to develop their skills!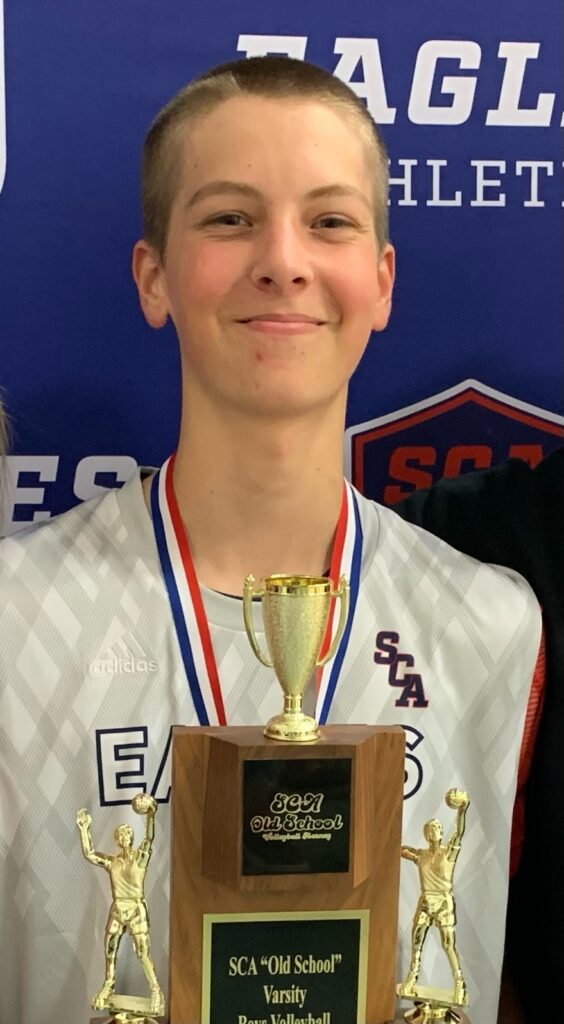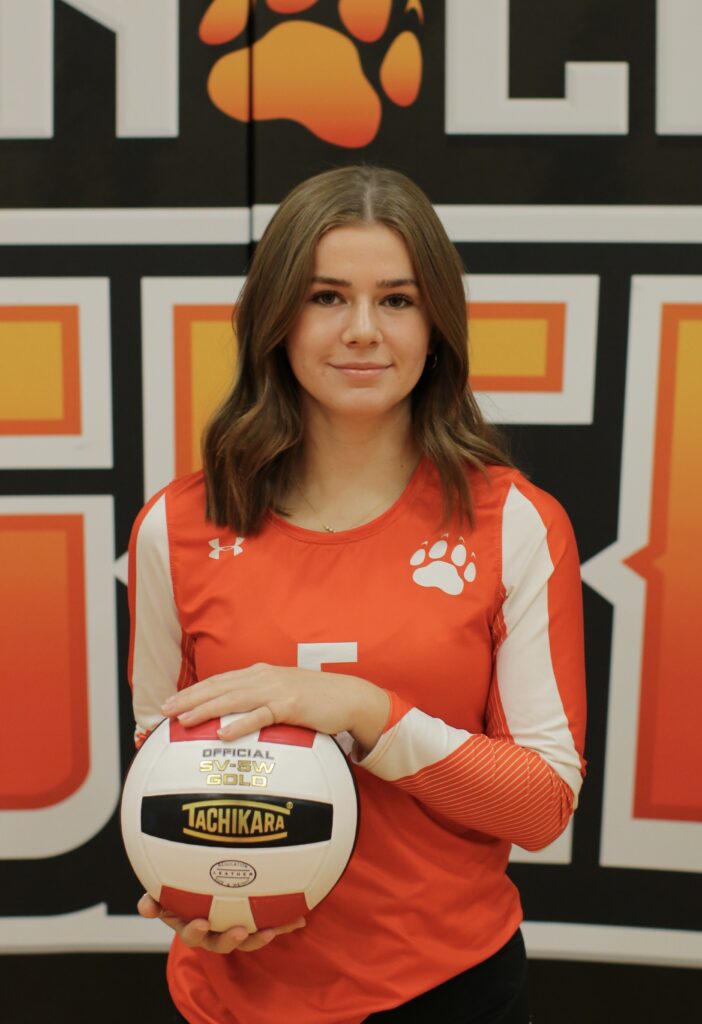 Coach SADIE
Hi! My name is Sadie and I've been playing volleyball for about 6 years now. I played throughout junior high and high school, progressing to be my senior team's libero for grade 11 and 12, and occasionally playing right side as well. Freshly graduated, I will now be moving on to the University of Alberta to pursue engineering. I am so excited to be coaching with intensity this year, and can't wait to share my love for the sport with young athletes!
Coach Christian
Hello! My name is Christian. I played for 5 years at Concordia here in Edmonton as a libero and a serving specialist. I have also coached at Strathcona High School with the Jr. Varsity Boys team for 4 years as well as with NAVC for 7 years. I am super excited to work with you and be involved in your volleyball journey 👍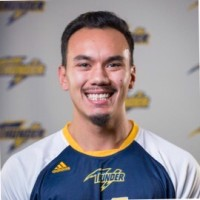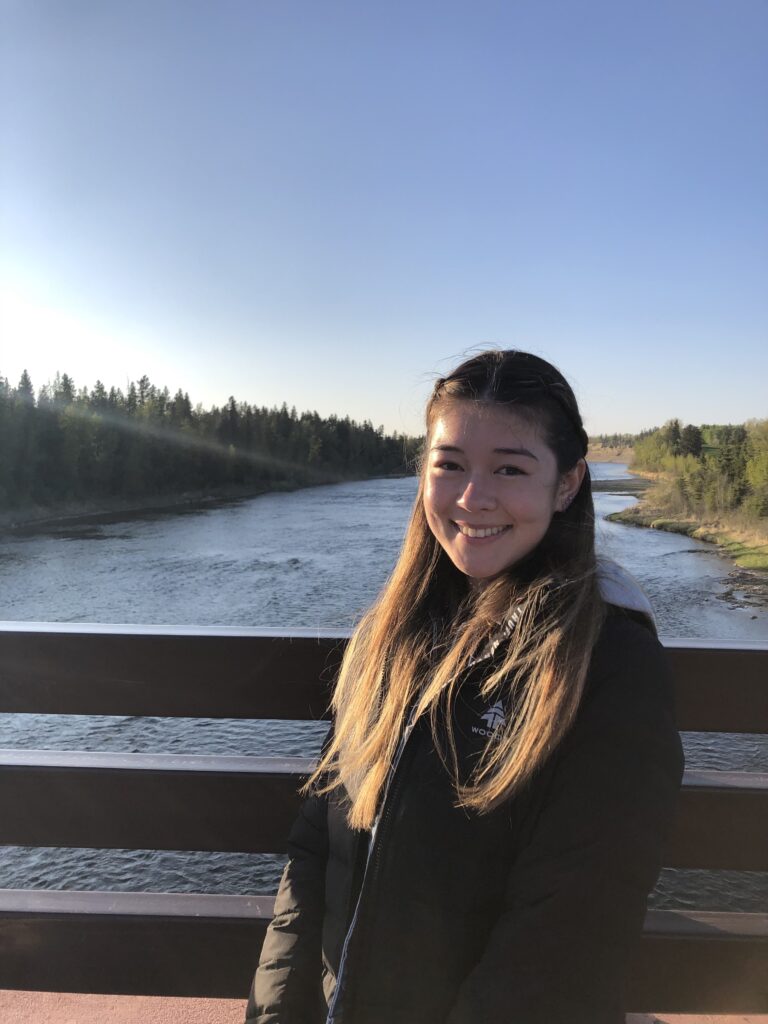 Coach Clare
I'm currently a student at the University of Alberta completing my after degree in Education. I played college volleyball in Florida, and have been coaching club volleyball in Calgary and Edmonton the past 4 years. I love continuing to be involved in the sport and helping new players reach their full potential.
Coach Ryann
Ryann started playing volleyball at the age of 11. She very quickly developed a love for the sport and began her club career with Fog Volleyball Club at u13. In 9th grade, Ryann played on the senior Volleyball team and was awarded Most Valuable player. At u14 and u15 Club, Ryann was awarded the Fog Volleyball Scholarship, that goes to outstanding players at their respective age levels. Through high school, Ryann played for the Strathcona Lord's where she enjoyed great success playing both middle and outside. She won gold at the UBCO Heat volleyball tournament in Kelowna, gold and bronze at the Scona classic, Silver and bronze at the Titans TVT tournament and gold and silver at city Championships. During this Ryann was also chosen to play in the Clutch Volleyball Allstar classic, where her team won bronze. During high school, Ryann started coaching with Pursuit Volleyball and coached at several camps both in Edmonton and Whitecourt. In her first year of college, Ryann played outside for the Grande Prairie Regional College Wolves, while also pursuing her Registered Nursing degree. Ryann looks forward to working with the next generation of player and hopes she can instill her passion for Volleyball in the up and coming group.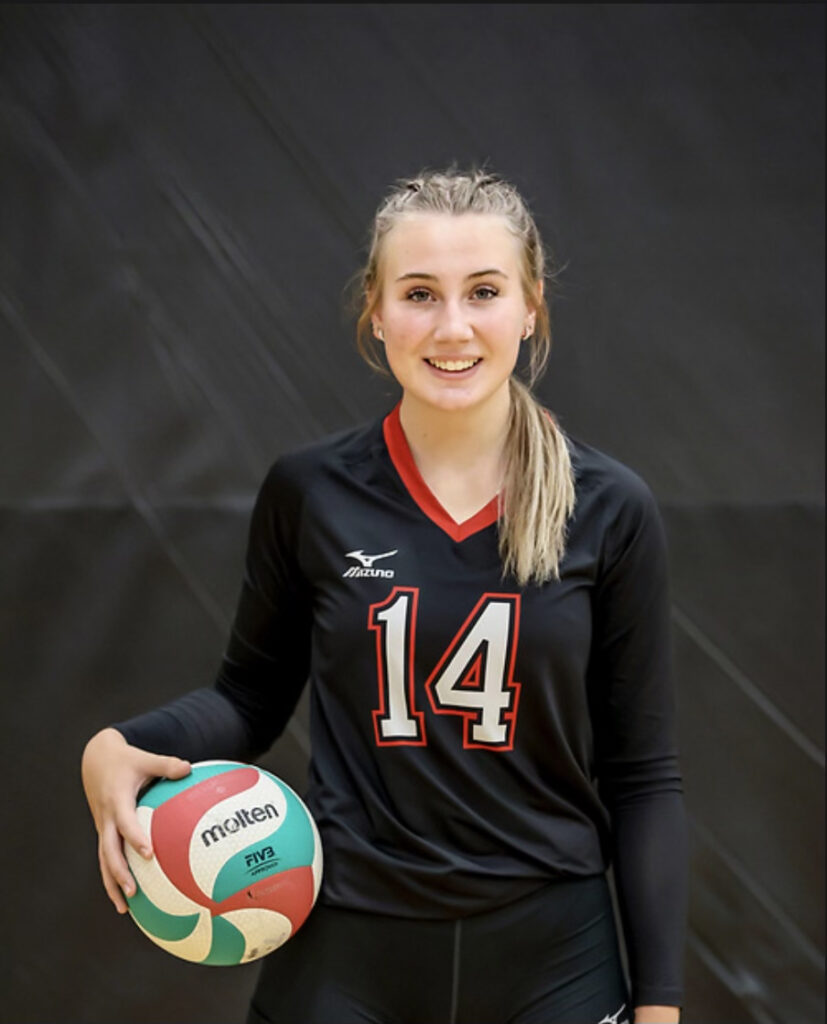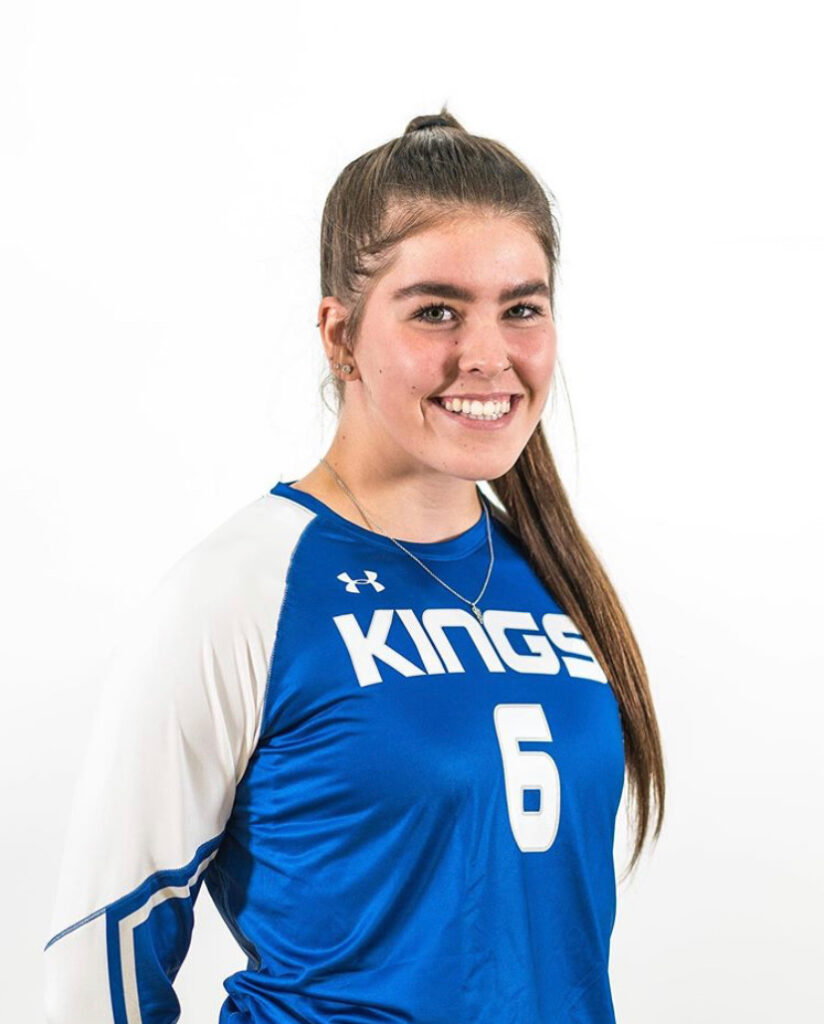 Coach Jordan
Jordan is a third year setter at the King's University in Edmonton, where she is taking her BA in Psychology. Originally from Calgary, she went to Centennial High School and played for numerous clubs such as Junior MRU Cougars, Canuck, and SAVC. She has been playing club since U13 and has a passion for coaching the next generation.
Coach Connor
Connor grew up playing volleyball in the Edmonton area. He played for a variety of clubs in Edmonton which helped land him a spot on the Concordia University of Edmonton Thunder in the ACAC. He played middle and right side with the Thunder for 5 years earning the role of captain in his last season. While playing volleyball at Concordia, Connor was able to obtain both a Bachelor of Arts Degree and a Bachelor of Education Degree. He has been coaching volleyball in the Edmonton area for the past 7 years. Connor started his coaching journey with the Northern Alberta Volleyball Club working with age u13 – u16 and is now currently coaching with the Nooks Volleyball Club. Connor is excited to be back with Intensity Volleyball and can not wait to share his passion for the game and help develop the athletes of tomorrow!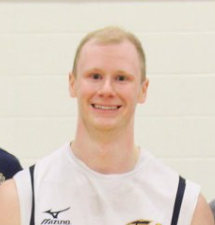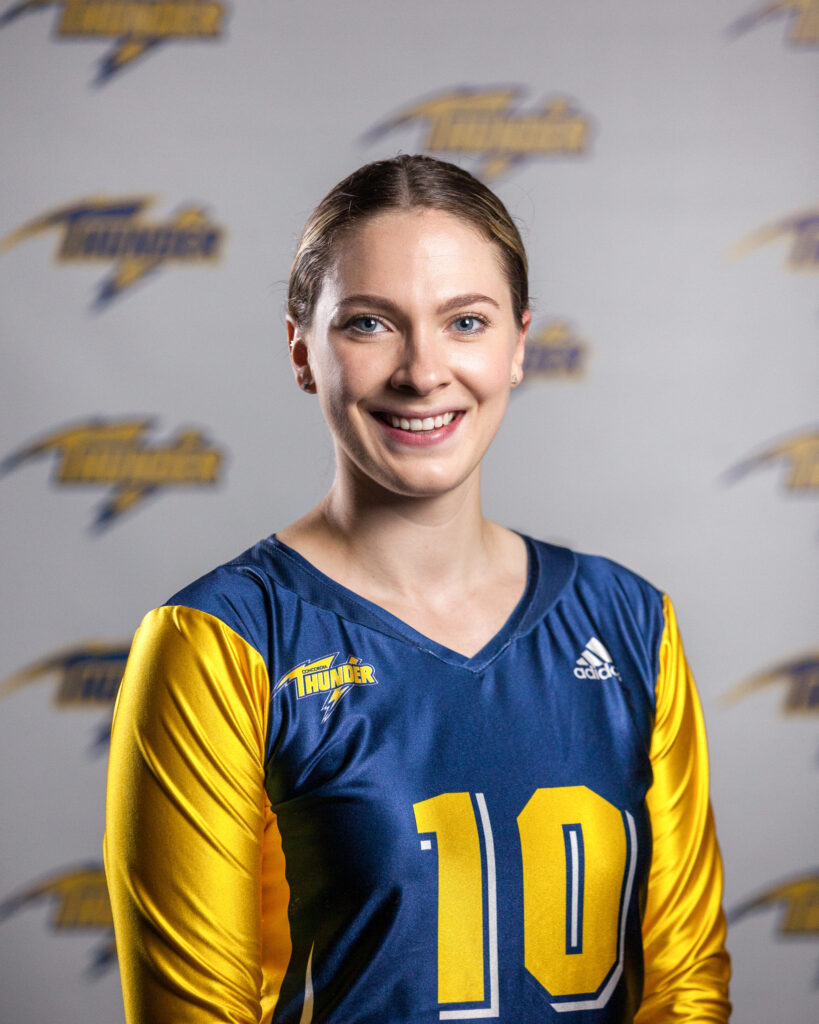 Coach Shandelle
Shandelle is excited to back coaching with Intensity Volleyball Training. She has numerous years of combined playing and coaching experience. Shandelle was recruited out of high school to play volleyball for the Concordia University Thunder in the ACAC where she completed all her five years of eligibility and earned the role of team captain. She was also named Athlete of the Week and received a CCAA National Scholar Award. Simultaneously, Shandelle completed two degrees, a Bachelor of Arts with a major in Psychology and a Bachelor of Education. She is now teaching Junior High at Thelma Chalifoux School. Shandelle has coached both school and club volleyball with ages ranging from 12-18. Most notably Shandelle coached the ABJ Scots senior girls volleyball squad in an undefeated, banner-winning season. She followed up by coaching in the Big Kahuna high school all-star game Many of Shandelle's young athletes have gone on to play post-secondary volleyball with top University and ACAC teams, as well as representing Canada on the Junior National and Youth National teams, with many more selected to Team Alberta in past years. She is looking forward to developing athletes' fundamental skills and mental toughness this summer.
Coach Kinna
Hi! My name is Kinna Fisher and I am currently a grade 12 student at Strathcona High School. I am a setter who has been playing volleyball for the past 7 years with the Pandas Volleyball Club, and the past 3 years with Scona's Senior Women's Team. I spent the summer of 2018 and 2019 training with Team Alberta and I competed at Canada Cup at both the U15 and U16 levels. I was also selected to represent Alberta at the Canada Western Summer Games in Swift Current, Saskatchewan, where we placed second. I have recently signed with the University of the Fraser Valley Women's Varsity Team, and I'm really excited to be able to continue my volleyball journey at the U-Sports level! I have an incredible love for the game and really want to be able to pass it on to younger athletes!